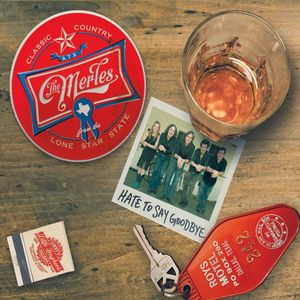 The Merles - Hate to Say Goodbye
Now available for sale and streaming!

The Merles are excited to announce that our new album Hate To Say Goodbye is now available.  This full-length album features 14 original classic country songs by The Merles and has garnered great reviews.  If you are fan of classic country songs about drinking, lost loves, honky tonks, heartache and well, more drinking; then grab yourself a copy today.

Available at:
You can also listen and download tracks on our Music Page or purchase the CD version on our Store Page and we will ship it right to you.

Thanks y'all for listening!